Our Marketing Philosophy
The mantra for effective advertising and marketing has always been to cut through the clutter. Well, there's never been more clutter. Today's audiences are bombarded with more media from more sources than ever before.
It's no wonder that statistics show that traditional marketing techniques are ineffective with today's consumers. "Traditional" is no longer the language they speak. With around-the-clock, wherever-you-are exposure to advertising messages, most consumers have learned to zone out mainstream marketing efforts.
And so billions of marketing dollars fall onto deaf ears.
Gone are the days of one-size-fits-all marketing messages. Every client, every campaign, and every audience requires a unique approach. Crafting compelling messages that keep your audiences interested, entertained, informed, and image/brand aware is our business, and our only business. We don't just think out of the box, we've obliterated the box.
We don't confine our creativity to our creative department. We inject it into every aspect of what we do. Marketing strategy, media buying, public relations, special events – all receive the same kind of creativity as our breakthrough campaigns.
The result: Marketing that delivers your MESSAGE to your audience with laser precision. BOLD campaigns that grab your attention and don't let go. And most importantly: satisfied clients who've increased their MARKET SHARE.
Our approach has been called: innovative, fresh, and result-driven ...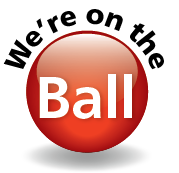 Advertising


Awareness Campaigns


Graphic Design


Media Placement


Event Planning


Multicultural Marketing


Public & Media Relations


Recruitment Marketing


Market Research


Marketing Consulting